Anytime a big name in hockey or professional sports signs a massive contract, it's always front page news. But a hockey team is a fine-tuned machine made up of all sorts of role players, some earn less than others. So how much do the players on the lower end of the NHL salary totem pole make?
As of the 2021-2022 NHL season and according to the NHL's collective bargaining agreement with its players, the lowest paid NHL players make $750,000 a year. This is up from $700,000 during the 2020-2021 season and will increase to $775,000 during the 2023-2024 season.
The lowest amount of money the league is allowed to pay its players is referred to as "league minimum" and is decided in what's known as the collective bargaining agreement (CBA), which is agreed upon by both the league and the players.
In July 2020 the NHL and its players agreed to an 4-year extension of the collective bargaining agreement which will see the league minimum increase over the next few years.
As a result, this is what the current league minimum increase structure looks like.
Understanding the NHL's payout structure
In the NHL, there is a hard salary cap. This means that each team has a fixed number that they are allowed to spend on their players.
For example, during the 2020-2021 season the salary cap was $81,500,000. Teams would need to fill their 23-man roster with players whose contracts do not exceed the salary cap number.
Every player who signs an NHL contract has a fixed annual average value (AAV) that counts against the salary cap throughout the entirety of the contract.
However, a player's AAV isn't necessarily what they will earn each year. Let's use Mitch Marner for example, who's AAV is $10,903,000 over six years.
For all six years of his contract, the $10,903,000 will be counted against the Toronto Maple Leafs allotted $81,500,00 cap space. But, some years Marner will earn more and less than that $10,903,000 AAV.
This is because the NHL allows its teams to pay their players varying salary sums each year, spit between a base salary and signing bonuses.
Note: The AAV of Mitch Marners contract increased in 2020-21 due to the raised league minimum salaries.
As you can see, his signing bonuses, base salary and total salary changes each year while the AAV stays the same.
How many players make league minimum in the NHL?
League minimum deals are typically handed out to fourth liners, players who were once very productive in the NHL but have since fallen off and are looking for an opportunity and older players who have already made their big money and just want to play for their favorite team, i.e. Jason Spezza with the Toronto Maple Leafs.
So, how many players in the NHL make league minimum? On average, you will see anywhere between 70-150 players playing on one-way league minimum contracts. This number will fluctuate from season to season. During the 2020-2021 season, 86 players played on one-way league minimum contracts.
CapFriendly is a great resource you can check to see how many players play for the league minimum at any given time.
One-way vs Two-way what's the difference?
There are two different types of league minimum contracts in the NHL, one-way contracts and two-way contracts. But what's the difference?
One-way contracts
One-way contracts do not necessarily mean the player will be up in the NHL all season, what a one-way contract means is that the player is guaranteed their salary no matter where they are playing, whether it be in the AHL or the NHL.
Two-way contracts
Two-way contracts carry two different salaries; an NHL salary and an AHL salary.
If the player on a two-way contract is playing in the NHL, he will earn his NHL salary. However, if the player is sent down to the AHL his AHL level salary will kick in which is substantially less.
For an example, let's use Gemel Smith of the Tampa Bay Lightning.

Gemel is signed to a two year, two-way deal with the lightning. If Gemel plays at the NHL level he will earn his NHL salary which is $750,000, but if he gets sent down to play in the AHL he will earn his AHL salary which is $250,000.
Comparing the lowest paid players across the four major sports leagues
You would think leagues that generate the most revenue like the NFL and MLB would pay its lowest paid players more than a much smaller league like the NHL, for example, but, this isn't currently the case.
Let's take a look at how they stack up against each other.
Surprisingly, out of the four major sports leagues, the NHL which is the smallest of the four has the second-highest league minimum, next to the NBA.
It's bizarre to see the top two earning leagues (MLB, NFL) at the bottom of the list.
How big is the gap between the lowest & highest paid contracts in the NHL?
Just as it is in real life workplaces, people that do more will always earn more. The fact is, superstars in the NHL bring far more value to their organization than a fourth line grinder.
Based upon a contract's annual average value, the highest paid NHL player currently makes $12,500,000 per year which is a monumental $11,750,000 more than the lowest paid players in the NHL who make $750,000.
An NHL player's value is determined by a variety of things, including:
Skill
High-end skill in the NHL is a luxury that most team owners and general managers spend years trying to obtain.
Players like Auston Matthews, Connor McDavid and Sidney Crosby, all of whom are at the upper echelon of the league in terms of skill, will naturally demand larger contracts to compensate them for what their skills bring to the team.
Production
Points are king in the NHL when it comes to evaluating how much a player is going to make on their next contract, as they are what ultimately wins you games and brings the organization closer to a championship.
It's no coincidence that the NHL leaders in points are also among the highest paid players in the game.
As you can see, the only outlier in the list would be Brad Marchand, who signed his contract years ago when the salary cap was much lower. If he were to sign today he would easily get between $8,000,000 and $10,000,000.
Brand power
Some players will become the face of a franchise, generating millions in ticket and jersey sales virtually by themselves. These are players with high brand power who can earn more than their current skill level warrants.
For example, Alexander Ovechkin at the age of 35 just signed a massive 5-year contract that carries a $9,500,000 cap hit each year. This contract will likely age poorly in terms of skill and production, but his brand power is such that it justifies the team forking out that kind of money.
What is the minimum AHL salary?
If you take a look at NHL salaries and compare them to AHL salaries, you would be shocked, there is a drastic drop off between the two levels.
It makes sense, the NHL draws in far more eyes to their games and therefore generate far more money that they can use to increase players salaries.  So what is the minimum AHL salary?
According to the professional hockey players' association, the minimum AHL salary is currently $52,000 US dollars. This number is set to increase to $52,500 in the 2022-23 season, followed by an increase to $52,725 in the 2023-2024 season.
That's a staggering $698,000 difference between what the lowest paid players in the NHL make compared to the AHL!
Final Thoughts
It's pretty funny, we think of players who are making $750,000 a year as "low paid".
The lowest paid players in the NHL make more than teachers, doctors, firefighters etc. and they don't even have to pay for their own equipment! Not exactly a bad gig.
As the NHL grows and continues to earn more and more revenue, they will go back into negotiations with their players to work on a new collective bargaining agreement, which will almost certainly see the league minimum continue to rise throughout the years.
Players that earn the league minimum still have a shot at earning a nice playoff bonus at the end of the season too, so long as they make the post-season!
So forget school, be a hockey player! (Just kidding, finish school then be a hockey player!)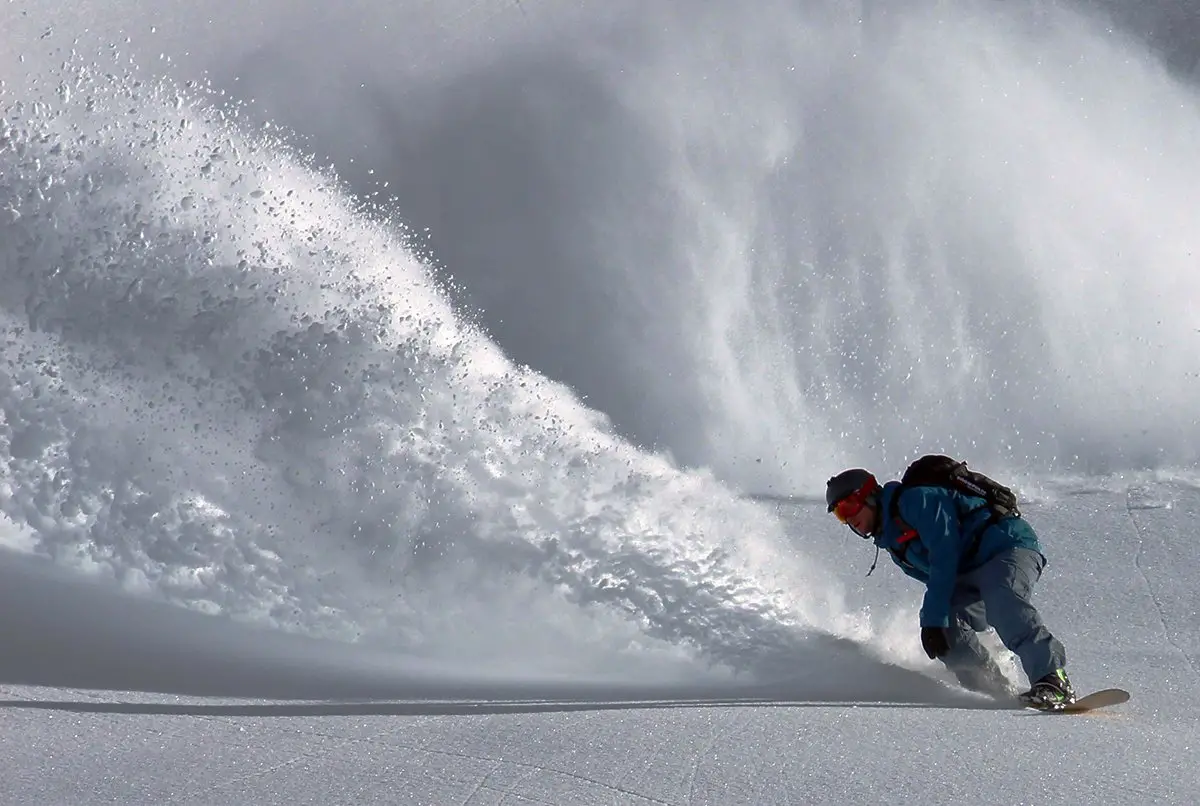 What's up! I'm Shayne, and I've been immersed in the world of winter sports since before I could walk. My dad was a hockey player who had a passion for snowmobiling, which he passed down to me, and my mom was a figure skater who loved to take us on snowboarding and skiing trips as kids. Safe to say, I've learned so much about most winter sports over the years and have a passion for passing on my knowledge to others, as my parents did with me.