In hockey, there are five different positions. You have goalies, left wing, right wing, center and defencemen. But which of the five positions in hockey actually puts up the most points and scores the most in hockey?
In hockey, the position that scores the most points is right wing. Using data pulled from the last full 82  game NHL season, which took place in 2018-19, players who played right wing scored 40 points on average. While centers scored 38 points on average, left wings scored 35 points on average and defencemen scored 24 points on average.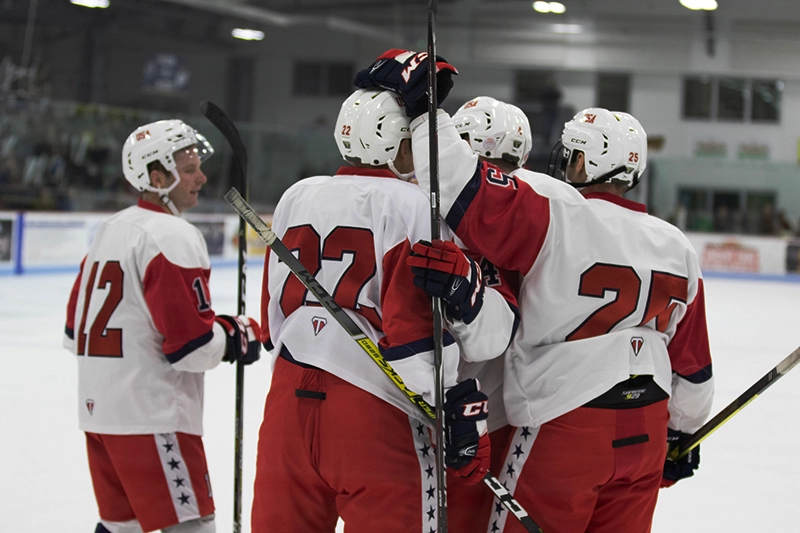 This data was calculated using every player in the NHL who has played more than half the games (41) during the season, this was done to try and get the most accurate picture possible and ignore outliers.
| | | | |
| --- | --- | --- | --- |
| Positions | # of players | Total points | Average points per player |
| Right wing | 80 | 3196 | 40 |
| Center | 209 | 7888 | 38 |
| Left wing | 100 | 3456 | 35 |
| Defenceman | 194 | 4692 | 24 |
These results can vary from season to season, but generally, wingers score the most points in hockey with centers right behind them and defencemen in dead last.
What about goals?
Goals are hard to come by in most competitive league and are the single most important aspect of the game. So which position in hockey scores the most goals? Let's use the same data to answer this question.
Right wing – The average right wing player scored 17 goals over an 82 game season.
Center – The average centerman scored 15.5 goals over an 82 game season.
Left wing – The average left wing player scored 15.3 goals over an 82 game season.
Defenceman – The average defenceman scored 5.4 goals over an 82 game season.

So, as you can see when it comes to goals, the results are very much the same when analyzing points. People who play right wing tend to score the most goals on the ice, with centers and left wings right behind them and once again defencemen in dead last.
Why do wingers score the most points?
So now that it's clear, wingers are the position in hockey that score both the most amount of points and goals, the next question is why?
It's obvious as to why wingers would score more than a defenceman, but why do wingers usually score more than someone playing center?
The answer is simple, really. Wingers are given more offensive freedom. Unlike a center, the forwards main focus is creating offense in the offensive zone.
Sure, when the puck is in their defensive zone they will chip in along the boards or off the glass, but their defensive game is not nearly as important as a center.
Centers have to be engaged at both ends of the ice and in all three zones, thinking both offensively and defensively.
It's the added defensive responsibility that comes with playing the center position that takes away from their point production when compared to wingers.
However, this doesn't mean some centers can't put up a lot of points. In fact, five out of the top ten point scorers in the league last season were centers.
| | | |
| --- | --- | --- |
| Player | Position | Points |
| Connor McDavid | Center | 105 |
| Leon Draisaitl | Left wing | 84 |
| Brad Marchand | Left wing | 69 |
| Mitch Marner | Right wing | 67 |
| Auston Matthews | Center | 66 |
| Mikko Rantanen | Right wing | 66 |
| Patrick Kane | Right wing | 66 |
| Nathan MacKinnon | Center | 65 |
| Mark Scheifele | Center | 63 |
| Sidney Crosby | Center | 62 |