The first time I went to buy a hockey stick by myself, the person at the counter asked what kick point or flex profile I'm looking for.
Safe to say, I had no idea what he was talking about and just played it off by asking what he recommended.
To help you avoid this same embarrassment, I'm going to explain the kick points of hockey sticks today.
Let's get into it.
Understanding kick points
The kick point of a hockey stick is the point where the stick flexes most. The three main kick points are; mid kick point, low kick point and hybrid kick point.

Essentially, the kick point refers to where the power is generated and then released through the shaft to the blade.
The kick point has a direct impact on your shooting ability and performance. Finding the right kick point for your playing style can really take your game to the next level and dramatically increase your shooting performance.
Mid kick point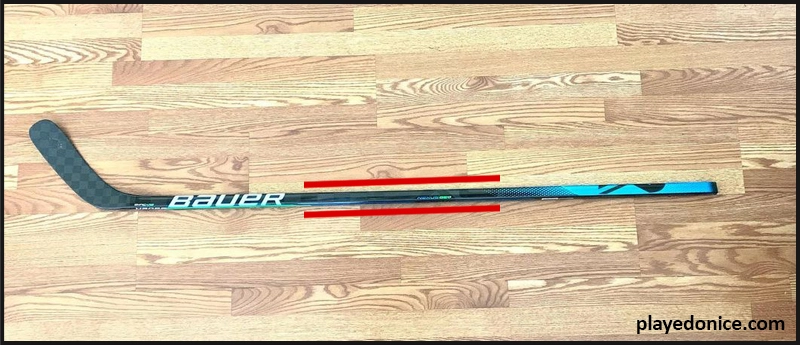 A Mid kick stick is used by players looking to get the most power out of their shots without having to sacrifice accuracy or control.
Defencemen love a mid kick point because they are able to transfer their energy efficiently to create power while loading up on their shots from the point.
Mid kick sticks are the most popular sticks among NHLers and are great for beginners who aren't exactly sure what they are looking for.
If you like to take a slap shot from the blue line with control from time to time or to take one-timers from the hash marks on the power play, a mid kick point stick would be right up your ally.
Mid kick point hockey sticks
Bauer Nexus Geo
CCM Super Tacks AS3 Pro
Warrior Alpha DX
Bauer Nexus 2N Pro
Low kick point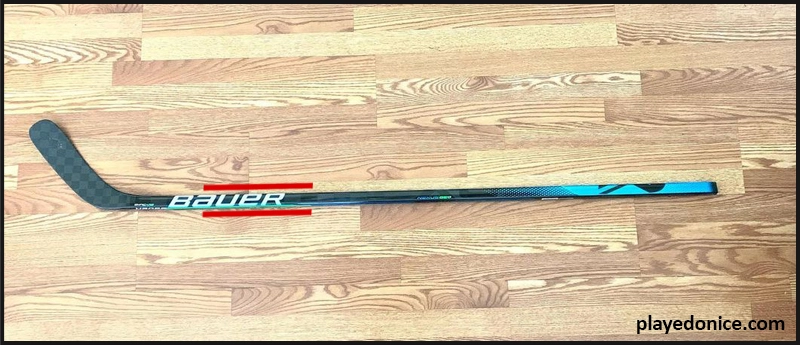 Players who enjoy quick release wrist shots tend to like low kick point sticks for optimal performance.
Low kick sticks are made to flex very low on the shaft, near the blade. This allows players to load up and release their shot faster than if they were using a mid kick point.
Because the kick point is so low, it doesn't require a player to use their full body weight to achieve their highest possible shot speed. This comes at the sacrifice of power.
If you're a player who has a little more finesse to their game and likes to pull off a nice wrist / snap shot with a quick release time so the goalie doesn't stand a chance, a low kick is meant for you.
Low kick point hockey sticks
Bauer Vapor FlyLite
CCM Ribcor Trigger 5 Pro
Warrior Alpha DX SL
True Project X
Custom / Hybrid kick point
A good example of a hybrid kick point is the CCM Jetspeed FT3 Pro, which happens to be the second most used stick in the NHL.
A hybrid / custom kick point is a great option that will offer you the best of what a mid kick point and low kick point has to offer. They are a shooter's best friend.
It will provide you with a lightning quick release while generating sufficient power in your shot at the same time.
Auston Matthews who is widely regarded as one of the best shooters and goal scorers in the league uses a hybrid kick point stick, the CCM Jetspeed FT4 Pro to be exact.
Hybrid kick point hockey sticks
CCM Jetspeed FT3 Pro
CCM Jetspeed FT4 Pro
Sherwood Code V
Sherwood Code IV
High kick point
A high kick point flexes at the highest point of the shaft near the hands, far from the blade.
They are intended to create maximum power in your shot, as they require a lot of energy to load up on.
High kick points allow the player to load their shots while their hands are still close together.
No more delay while transitioning from handling the puck up the ice to shooting. This opens up entirely new possibilities as to where you can shoot from on the ice and will keep goalies on their toes.
A high kick is ideal for a defenceman who needs to take powerful shots from the point on a nightly basis.
Hockey sticks that have a low kick
What kick point is best for you?
So which kick point is best suited for you? It really depends on the type of player you are as well as the type of shot you prefer.
If you enjoy playing in the tight dirty areas in front of the net where you need to be able to get quick wrist shots off at a moment's notice, low kick is perfect for you.
If you're a offensive defenceman who patrols the blueline looking for a chance to launch a slapper on net, a mid kick would be the perfect stick for you.
| | |
| --- | --- |
| Low kick | Mid kick |
| Accuracy | Power |
| Fast release | Very versatile |
| Great for forwards | Great for defencemen |
| best suited for play in tight to the net | Can handle shots from all spots on the ice |