Seating at a hockey game is tricky. The best seats are going to depend on your personal preference, but there are some general guidelines to follow.
The best seats at a hockey game are halfway up the lower bowl at either end of the neutral zone. These seats allow you to see all the action without missing a moment.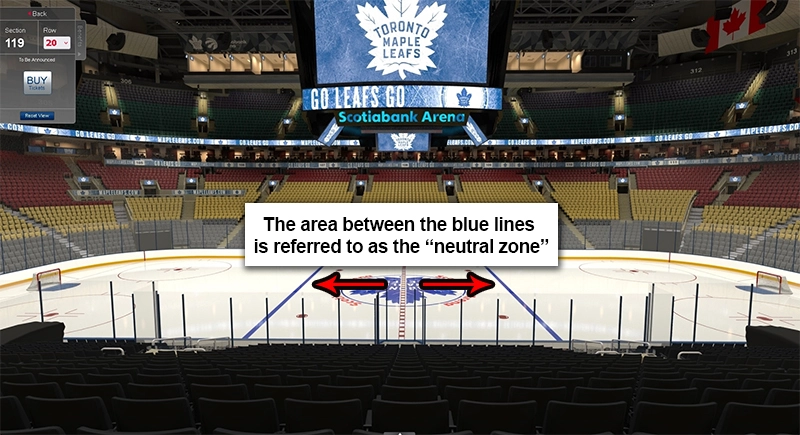 The worst place to sit at a hockey game would definitely be behind the net at any level. Sure, it's a fun experience being at a hockey game regardless, but you struggle to have a good view of the game and find yourself looking at the jumbo tron to watch the game.
Let's get into a little more detail about the different seating areas at hockey games, as well as their pros and cons.
Ice level (up against the glass)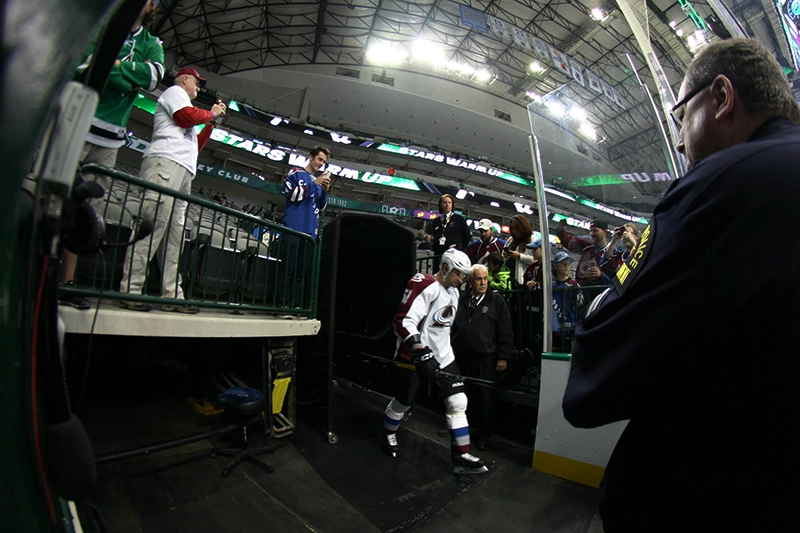 Seats that are ice level, right up against the glass, offer a unique experience. The ice level seats offer fans an intimate experience of being so close to the action that they can hear the players chirping on the ice. There is nothing like a big hit being made against the glass right in front of you.
Just be careful resting your drink against the glass, often times they will get knocked over.
If you are interested in seeing the game up close, then you should go for seats at ice level. Some of the best seats at a hockey game are those that are up against the glass. If you are interested in seeing the game up close, then these would be your best bet.
One major disadvantage of sitting ice level is that you are so low and close to the ice that it's hard to see the other ends of the ice.
Lower bowl
The seats in the lower bowl are typically the best seats, at a hockey game. They offer up some great views of the action, as they are positioned in the sweet spot of the arena, halfway between ice level and the upper bowl.
In lower bowl seats you will have an easier time seeing all the action and won't have to squint to read the players names on their jerseys like you would in the upper bowl seats.
Upper bowl
The upper bowl typically offers the cheapest ticket cost and provides you with a decent view of the game.
If you ask some people, they may even prefer the upper bowl rather than other seating areas. It's not too close to the ice where you can't see what's going on, and it's not so high up that you feel disconnected from the action.
I mean, there has to be a reason most scouts sit in the boxes at the top of arenas rather than lower to the ice.
These seats are more affordable than the ones down below. They are also usually less crowded, giving the spectator a better view of the game.
The upper bowl is the cheapest choice in most venues. You can find some fantastic seats for $50 or less.
Suites
Most hockey arenas have a section of seats that are called "club seats" or "suites". These areas typically give better views and come with more amenities than other areas in the arena.
Many of them have private restrooms and waitstaff service to make sure your time at the game is as enjoyable as possible.
Suites also offer food and beverage options, so you can have everything you need for an unforgettable experience.
How much does it cost to go to an NHL game?
So, what is the cost of attending a hockey game? $100 is the average cost to attend an NHL game. It will vary, depending on several factors. The ticket price will depend on where you sit, how many you purchase at a time, what type of tickets you are buying and what city you are in.
Tickets to go see a Toronto Maple Leafs game will always be far more expensive than tickets to a Florida Panthers game, for example.
In fact, sometimes it's actually cheaper to watch the Leafs plays on the road. Flying to Florida, getting a hotel room and purchasing tickets to a game is generally a cheaper way to watch the Toronto Maple Leafs then when they are at home.
Different arenas have different prices for their tickets. If you are looking for an affordable option to attend a hockey game, then it might be worth looking around the different venues to see which one offers lower ticket prices.
If you are willing to spend more money on your tickets or have connections with somebody who has extra tickets, then you might be able to get access to seats in the first few rows without spending too much money.
Why are hockey tickets so expensive?
A lot of hockey games take place in arenas or stadiums that are located in large cities, where the cost of living is high. Teams like the New York Rangers and New York Islanders play in league-owned stadiums, where they can keep all the profits for themselves.
The same thing goes for NHL franchises that own their arenas. The Montreal Canadiens fetch higher prices than any other team because they own their arena and charge more for tickets than any other team does.
Another reason is that the NHL benefits from the high ticket prices because they can use them to promote their product to potential sponsors and other partners.
The NHL will often sell promotional packages where games cost $150 per ticket, but if you travel outside your hometown, you can purchase two tickets for $200 each – so people who buy those might be more likely to purchase other hockey-related items like branded jerseys, food, souvenirs, and memorabilia.
The last reason why hockey tickets are expensive is that there are only so many available before they are sold out. Supply and demand.
Which hockey arena has the most seats?
The largest hockey arena in the world is currently the Bell Centre in Montreal. The arena can seat up to 21,273 fans.
It has been deemed as one of the best places in North America to watch a hockey game.